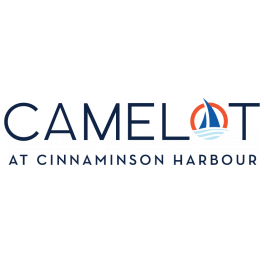 Your Review
Submit a Review

Resident Reviews
|Recommended: YesOverall it is a nice complex — The staff are friendly
|Recommended: YesIStudent, and carpenter. — A good place to live.
|Recommended: YesMaintenance — With the COVID-19 pandemic happening it's important that anyone entering your home should have masks and gloves on. I packed my fridge and freezer like most of us and it began making loud noises. I was freaking out. Maintenance came right away to check it out. Rafael had gloves and a mask on. I was relieved. A couple days later my heater was making noises. Jason and Rafael came to check it out. They both stayed atleast 6 feet from my door when I opened it and spoke to me from there. Again I was glad to see they were taking precautions. It was just a loose part. A bathtub overflowed on the third floor. I have bad luck lol There was water pouring thru my bathroom ceiling. They were here fast. They had masks and gloves on even in the rush of things. Steve handled the situation quickly and efficiently. He made the right decision by calling Servpro and had them there that night to dry up the walls, ceiling and floors. Myself and my son have health issues that require extra attention when it comes to our home. Steve has been very kind to my family since we moved in. He has taken special care of a few situations above what another maintenance supervisor would have done. He cares about people and tries to help.
|Recommended: YesLove my Apartment — Just moved in 2 weeks ago and just love it here. I am a very picky person and I must really commend the maintenance cleaning staff, I never moved into a place that was so clean spotless, it was done so professional, that I didn't have to redo it myself. Having had my own Cleaning Company this is a Great Compliment to your Staff. The community is beautiful and the grounds are very clean and always kept that way. Being a single women, I feel very safe here. I'm looking forward to the warmer weather, sitting on my little deck, going to the pool, the gym., taking a walk around my new neighborhood. Just love it here.
|Recommended: YesNice place to live — Apartments are spacious, maintenance is good, grounds are kept nice, an office staff are amazing.
|Recommended: YesSo far it's a very pleasant place to live, well kept landscaping, spacious apartment, ample parking, gym an business center are definitely a plus , an the office staff is amazing an are always there to answer a question or help with a concern.
|Recommended: YesAbsolutely beautiful and well maintained. — Beautiful, friendly, quiet and clean.
|Recommended: YesLove it — I cannot say enough wonderful things about my 7 years at Camelot Beautifully landscaped, professional and punctual staff maintenance and several gorgeous models to choose from. Close proximity to Philadelphia via the Riverline or Betsey Ross Bridge with Rt.130 offering many restaurants and shops. I feel safe and happy living at Camelot and take pride in the community in which I live. My apartment is beautiful with all the amenities and little touches I so desire. Come to Camelot...you will not be disappointed
|Recommended: YesLove it — I have lived at Camelot for 7 years and absolutely cannot say enough wonderful things about the community. The staff is always available when needed, providing professional and punctual assistance. The grounds and pool are very well landscaped, offering an inviting area to walk, swim or jog. Your home should be a safe haven in which to live and prosper, and at Camelot I have just that and more.
|Recommended: YesGreat community to live in — Some residents are not paying rent for their dogs because there are large dogs that are not included in the breed restrictions such as a pit bull, hounds and a large king corso. Also memos should be sent out to remind people to pick up their dog waste.
|Recommended: YesThe property is absolutely beautiful It is a great place to raise my children and so peaceful — I love the location and the beautiful landscaping. It is a very peaceful place to live. The maintenance staff is truly helpful and always very nice However, some of the rent office staff are not very polite or helpful. The office manager is very rude and is only polite and helpful to the tenants that she favors. The office staff continues to change very often as well. If the office staff could get it together I would stay at Cinnaminson Harbour for a very long time
|Recommended: YesGreat community — Surrounding areas are always up to par. Maintenance is prompt and always meets my expectations Thank you Camelot Apartments you keep my family comfortable
|Recommended: YesBeautiful very well maintain. — Very Quiet and peaceful .The staffs are wonderful
|Recommended: YesAbove and beyond — I have friends who lived here for years and now I live here moved in 3 months ago I thought it was going to be a tough transition but the office staff went above and beyond to get me in my apartment Vada is the sweetest person I have ever met and she was able to get me in my apartment on time she new I didn't have a way to pick up my mail box key and made sure it was delivered to the office and called me and my apartment is fantastic If I didn't see my neighbors I wouldn't know I have any the building I'm in is nice and quiet and the grounds keepers do a great job the maintenance crew Steve, Louie, Jason,and Raphael are the most honest and hard working guys you ever want to meet I hear a people complaining about Donna she has been nothing but respectful and nice to me... thanks for making this ole boy feel at home guys....