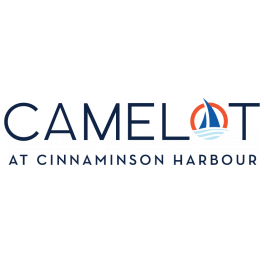 Your Review
Submit a Review

Resident Reviews
|Recommended: YesVeteran of this place — It's a wonderful place to live I lived there since the day they were open I went from one bed room to 2 bed rooms all the years that lived there I only have one problem ,my neighbors that live above me were acting crazy played loud music in the middle of night, but the moment I complain to management it was taken care off. it a shame I had to move cause I lost my job and I also needed a change but this place gave me nothing but joy.
|Recommended: NoRafael — Thank you to Raf for charging our AC And to Lou for helping me with my car. The maintenance crew is great.
|Recommended: YesGreat Place — I find this the perfect area and a great place. Great proximity to Philadelphia.
|Recommended: YesNice place — My overall experience at the Camelot for the most part has been pleasant. I love my apartment and the neighborhood. The staff is pretty friendly however there are somethings that can be disturbing. I live on the first floor so the neighbors above us are very loud and heavy footed. You can literally hear every time they move. Maintenance could be better there have been times I had to call multiple times to get a order done. However there is one maintenance man named Adam that is great. He is fast and proficient and very friendly. Parking is decent. Overall nice place to live.
|Recommended: YesOverall, nice community — Nice community overall. Lately, there is lots of trash in the breezeways and stairs. I can hear my upstairs neighbors clearly like they are in the same room with me. Nothing is done by the management.
|Recommended: YesNice place to live — Enjoy living here. Layout of apartment is perfect for needs. However, noise from rooms above are way too loud.
|Recommended: YesClean — Quiet
|Recommended: YesPARKING — MANAGEMENT NEEDS TO REMOVE THE ABANDONED VEHICLES SO RESIDENTS CAN PARK THEIR CARS OR ASSIGN PARKING SPACES TO RESIDENTS. WEEKEND PARKING IS HORRIBLE FOR PAYING RESIDENTS
|Recommended: YesBeautiful apartments, quite community, large bedrooms — only negative thing i could say is that the trash on the stairs outside doors of the building is ridiculous i try my best to do my part and pick up what i can, not the companies fault but maybe trash cans at entrances or someone to walk around and clean up or be more aware of people filling the doorways with junk
|Recommended: YesIncredible to live in — i would say that it is the best place to live.
|Recommended: YesGreat place to live — We LOVE our apartment The complex is keep beautifully and we have had no issues Thanks Donna and staff
|Recommended: NoIts ok — I would say that you may come home and not be able to park near you building. I have been living here since 2011 and I don't think its fair that I can not park near my home when I get in late at night from working two jobs. They should begin assigning parking spots to the tenants, and it should be based on seniority. People that don't live here should park their cars in a designated parking space so the people that pay rent can have a place to park. Also, the maintenance guy Adam, has been absolutely great when it comes to timely repairs. He is helpful, and knowledgeable. He is one of the best maintenance guys I have seen in any apartment complex that I have encountered.
|Recommended: YesAppreciation note — We would like to thank the office staff and the maintenance crew for replacing the AC unit in our apartment. Thank you for going extra mile to complete the job. The new unit works well. We appreciate your time and work, Alwaan Tatsiana West
|Recommended: YesNice location with easy assess ability to everything — A very nice neighbor, mostly quiet, even though there are young children throughout the complex. I would not recommend living on the first floor, because you can hear EVERY footstep the upstairs neighbors make.