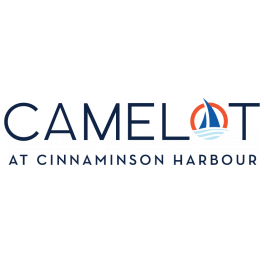 Your Review
Submit a Review

Resident Reviews
|Recommended: YesClean — Quiet
|Recommended: YesPARKING — MANAGEMENT NEEDS TO REMOVE THE ABANDONED VEHICLES SO RESIDENTS CAN PARK THEIR CARS OR ASSIGN PARKING SPACES TO RESIDENTS. WEEKEND PARKING IS HORRIBLE FOR PAYING RESIDENTS
|Recommended: YesBeautiful apartments, quite community, large bedrooms — only negative thing i could say is that the trash on the stairs outside doors of the building is ridiculous i try my best to do my part and pick up what i can, not the companies fault but maybe trash cans at entrances or someone to walk around and clean up or be more aware of people filling the doorways with junk
|Recommended: YesIncredible to live in — i would say that it is the best place to live.
|Recommended: YesGreat place to live — We LOVE our apartment The complex is keep beautifully and we have had no issues Thanks Donna and staff
|Recommended: NoIts ok — I would say that you may come home and not be able to park near you building. I have been living here since 2011 and I don't think its fair that I can not park near my home when I get in late at night from working two jobs. They should begin assigning parking spots to the tenants, and it should be based on seniority. People that don't live here should park their cars in a designated parking space so the people that pay rent can have a place to park. Also, the maintenance guy Adam, has been absolutely great when it comes to timely repairs. He is helpful, and knowledgeable. He is one of the best maintenance guys I have seen in any apartment complex that I have encountered.
|Recommended: YesAppreciation note — We would like to thank the office staff and the maintenance crew for replacing the AC unit in our apartment. Thank you for going extra mile to complete the job. The new unit works well. We appreciate your time and work, Alwaan Tatsiana West
|Recommended: YesNice location with easy assess ability to everything — A very nice neighbor, mostly quiet, even though there are young children throughout the complex. I would not recommend living on the first floor, because you can hear EVERY footstep the upstairs neighbors make.
|Recommended: YesWorked for us because of a few great people — I liked living here. We have lived here for about 4 years and are leaving because we need more space. Our corner apartment has great windows and light and a fairly large common area that accommodated our furniture well. We've never had a problem parking here nor any issue with theft or vandalism of our property. The pool and gym are also nice perks for when we can't make it to the Y. The ratings that I offer are specific to our experience living in a ground floor apartment. We regularly hear foot traffic from both our upstairs neighbors and from anyone walking too hard coming downstairs from the upper floors. There is one maintenance person here, Adam, who is awesome. He works hard to support the tenants here and cares about your living conditions. In my experience, he goes above and beyond his work responsibilities. There is also a front office staff member, Mark, who is caring and has helped make our stay here great. There are 2 less than great issues I'll share. 1. Other renters in and around my building fail to pick up after their dogs at times which makes playing outside in the common grass areas a bit unnerving. It would be nice if the fee structure for leaving dog poop in the common areas was enforced or if dog owners were relegated to a dog park for curbing their pets. 2. The small playground that is in the complex is not always weeded and kept up. It would be nice if that was a regular part of the groundskeepers' job so that our kids could play here without running through tall grass and weeds.
|Recommended: YesGood — it's a great place to live. i've called a few times for maintenance and ended up having to fix it myself but other than that i love living here. the neighborhood is great and management does not bother you much. i'd recommend it over other complexes.
|Recommended: YesNice place but terrible maintenance workflow — This review is a long time overdue. PROS Certainly beautiful complex. Never got to truly enjoy any of the amenities during our 3 years stay there, but they were available nevertheless. Very spacious and pretty clean. Ample parking space, guests never have to worry about where to park. Some staff members, if you happen to catch them in the office are really nice Dee Mark CONS Maintenance, Maintenance, Maintenance Good luck catching or ever seeing any of the maintenance people smh. It doesn't matter how you schedule or put a work order phone, email, office...they never show up. After enough complaining to the office was actually told maintenance is a separate and independent department I got one thing fixed out of 4, and they told me I needed to put in new requests for the other 3... Another con is the fact that it's pretty hard to catch anyone in that office, and nearly impossible to ever meet the manager.
|Recommended: YesLove it Great space. — Very spacious and updated. I can hear the neighbors upstairs which is a little annoying but other than that I love it. Especially the location.
|Recommended: YesGreat place to live — I live here with my boyfriend and dogs and we love it. It's quiet, the apartments are nice, they keep the grounds clean and it's fairly affordable. Until the day we want a house, we are very happy here
|Recommended: Yes Okay — Location, gatherings parties.
The views and opinions expressed herein are solely those of the original authors and other contributors. These views do not reflect the views of "Camelot at Cinnaminson Harbour", its owners, managers, agents, employees or content providers. No representation or warranty, express or implied, is made or given by "Camelot at Cinnaminson Harbour", its owners, managers, agents, employees or content providers regarding safety, accuracy, completeness or suitability of the information or material expressed herein for any particular purpose