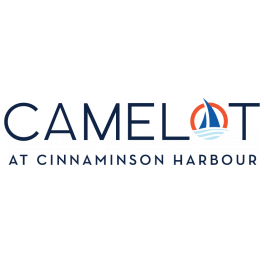 Your Review
Submit a Review

Resident Reviews
|Recommended: YesGood — it's a great place to live. i've called a few times for maintenance and ended up having to fix it myself but other than that i love living here. the neighborhood is great and management does not bother you much. i'd recommend it over other complexes.
|Recommended: YesNice place but terrible maintenance workflow — This review is a long time overdue. PROS Certainly beautiful complex. Never got to truly enjoy any of the amenities during our 3 years stay there, but they were available nevertheless. Very spacious and pretty clean. Ample parking space, guests never have to worry about where to park. Some staff members, if you happen to catch them in the office are really nice Dee Mark CONS Maintenance, Maintenance, Maintenance Good luck catching or ever seeing any of the maintenance people smh. It doesn't matter how you schedule or put a work order phone, email, office...they never show up. After enough complaining to the office was actually told maintenance is a separate and independent department I got one thing fixed out of 4, and they told me I needed to put in new requests for the other 3... Another con is the fact that it's pretty hard to catch anyone in that office, and nearly impossible to ever meet the manager.
|Recommended: YesLove it Great space. — Very spacious and updated. I can hear the neighbors upstairs which is a little annoying but other than that I love it. Especially the location.
|Recommended: YesGreat place to live — I live here with my boyfriend and dogs and we love it. It's quiet, the apartments are nice, they keep the grounds clean and it's fairly affordable. Until the day we want a house, we are very happy here
|Recommended: Yes Okay — Location, gatherings parties.
|Recommended: YesI love my new home — I would highly recommend anyone interested in moving to Camelot Court apartments, very large rooms, walk-in closet, built in microwave the large washer dryer is a big plus. The building is extremely quiet, maintenance did a great job regarding the cleaning of parking lot area with the snow or ice. They salted the corridors too, what a nice gesture. The staff goes all out for the tenants residing here. Happy living here
|Recommended: YesModern and Cozy. The perfect apartment. — This is an awesome place to live. It's close to major shopping and transportation, but also far enough away from the hustle and bustle of city living.
|Recommended: YesIt is a nice community — I would tell them that its affordable and fairly quite
|Recommended: YesWe absolutely love living here — Our apartment is great - we love the layout only wish a 3 bedroom was available. Parking is okay, unless you are out late- then you may need to walk a bit. If you live on a 1st floor unit, you will hear noise from upstairs neighbors, but that is to be expected. The maintenance and office staff are awesome. Everyone is friendly professional the few times we have experienced a problem or an issue, it was addressed resolved promptly. There are many social events throughout the year there is really an effort to get to know everyone to make them feel like family.
|Recommended: YesDecent — Nice and friendly environment with very nice spacious apartments and a great gym
|Recommended: YesLove my new home... — spacious size apartments with a patio, my building is extremely quiet except for the barking dog left home all day while owners are working oh and the mess by dogs on sidewalks walking paths. Perhaps in the future rental policy should change to no dogs should be allowed, its enough here already...
|Recommended: NoNoisy neighbors, Maintenance Horrible, You Smell Cigarette Smoke when the patio door is open. — The apartment inside is good. The paint job, the floor, the windows, and the appliances are all good. The kitchen sink doesn't have a garbage disposal though. However, the walls are thin, and you can hear everything that's going on in the next door apartments. If you have smoking neighbors, you won't be able to keep the patio door or the windows open, the cigarette smoke gets right into your apartment. The maintenance is okay for minor issues. When it comes to a serious problem, they lack the experience and work slowly. The stairs could use some good cleaning every once in a while. People leave small trash, cigarette buds and ash, etc. The stairs are filthy. The lawn and outside appearance are well maintained. The parking, pool and gym are good.
|Recommended: YesI would buy my apartment if I could. — I would buy my apartment if I could. I love the layout and the grounds are beautiful. They keep the pool sparkling clean and I enjoy the gym. My neighbor likes to drop heavy things so I do have to deal with that but I never hear anyone else's tv, dogs barking or people yelling. It's a quiet community with a comfortable police presence.
|Recommended: YesBeautiful apartments — I love my apartment. It is very spacious. Maintenance and office staff are very professional and quick to respond to any needs.