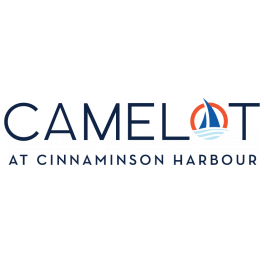 Your Review
Submit a Review

Resident Reviews
Camelot Review
|

Recommended: Yes
Great Place to live|Recommended: YesI have been living here for 3 months and so far so good. The oinly complaint I have is that I can hear my neighbors above me. I lived in another apartment building that had concrete ceilings so I never heard the neighbors above me. The appearance of the apartment grounds are always clean and the grass is always cut.Maintenance responds in a timely fashion. The inside of the apartments are beautiful Stainless steal appliance, chocolate wood cabinets in the bathroom and kitchens, and real hardwood floor Come in and see for yourself.
Very Nice Place to Live |Recommended: YesI have absolutely no complaints I love where I live.
This is a great space and nice community.|Recommended: YesI would tell them I love it here. The neighborhood is friendly. I have no issues. It is just an all around great place to live.
I love it |Recommended: YesVery safe for kids
I love living here. |Recommended: YesIt's great. My neighbors are friendly and having the pool and gym are an extra plus..
I love my apartment |Recommended: YesParking can be challenging but not too bad. The walls are very thin but I am luck don't have bad neighbors. You can here everything that goes on above you but my neighbor is not home much. I love the amenities and Talia was the best. Pool is awesome and so is the gym
I love everything about the property except that there is no sound proofing in the wallls or ceilings.|Recommended: YesVery nice
Camelot Court|Recommended: YesOverall, I am very pleased with the apartment. Just to explain the few non-five stars If we arrive to our apartment past 630 we are forced to park across the way by other buildings. Last night my boyfriend had to park 4 buildings over from ours which can be a hastle when bringing things in and out of the apartment. Generally though, finding spots during the day is great... I can only hear one neighbor, which we share a wet wall, I can hear their entire morning routine at the same time I am doing mine. Otherwise, I almost never hear my other neighbor and never have heard those above us. Lastly, the main vent for HVAC being right next to our bed in the master bedroom is not so ideal. It is very loud when it kicks on and quite large so you can't really hide it with anything. Otherwise fixtures, cabinets, flooring, layout, is wonderful.
The maintenance people are nice- front office has room for improvement |Recommended: YesI enjoy living here because it is a nice, quiet, and beautifully landscaped area.
Nice Community(Ecxcept Parking) people park in the handicap spaces, and have no handicap tags or card. Very disrespectful. The Hallways in the buildings could be a little cleaner.|Recommended: YesI love it, very convenient...
Nice |Recommended: YesOverall...nice apartments. Noise can be excessive from occupants above first floor with slamming doors and little ones running back and forth. Fortunately, have not had issues with animals unless owners don t follow the rules of curbing them. Close proximity to shopping centers. Nice activities offered during summer months.
Love the apartment|Recommended: YesApartment is wonderful..Downwfall is I m on the second floor and the above neighbors are pretty noisy..Don t think people with small children should occupy the upper levels. Other than that maintenance is on time and very attentive. And grounds are kept well manicured.
Nice Community|Recommended: YesCommunity is nice and apartments are clean. Overall the staff is nice. Neighbors can be quite noisy slamming doors coming and going and toddlers running back and forth over your head or next door to your apartment is annoying because you can hear everything until they go to bed. Carpeting should be mandatory when families have kids that like to run. Otherwise, I would recommend the community for all it has to offer.
Nice|Recommended: YesOk
The views and opinions expressed herein are solely those of the original authors and other contributors. These views do not reflect the views of "Camelot at Cinnaminson Harbour", its owners, managers, agents, employees or content providers. No representation or warranty, express or implied, is made or given by "Camelot at Cinnaminson Harbour", its owners, managers, agents, employees or content providers regarding safety, accuracy, completeness or suitability of the information or material expressed herein for any particular purpose