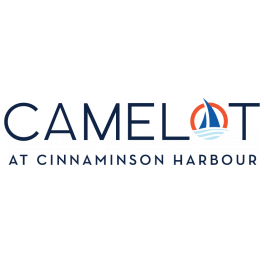 Your Review
Submit a Review

Resident Reviews
|Recommended: YesWe love our 2 bedroom apartment here Great amenities — Other than the noise level of neighbors, I would highly recommend this complex. The staff is fantastic
|Recommended: YesIt's a nice updated place to live. — The apartment is nice and the grounds are clean. I did have a few problems with neighbors and noise, but overall the place is nice.
|Recommended: YesHappy since 2012 — Everyone pretty much stays to themselves . The staff is great and understanding .
|Recommended: YesWe've been here for over 5 years. — It is convenient to the light rail and bus. Apartments are beautiful.
|Recommended: YesGreat place to live — I love it but the sound travels and every noise and movement is heard
|Recommended: YesExcellent complex. Apartments are nice parking is good Maintanance is good. — It's nice most of all quite and peaceful. Neighbors are friendly. The property is kept up pretty good, parking is great. I've been here 1 1 2 years I've only had to call Maintanance once and they handled my issue in a timely fashion. Oh and they have the nicest parties for the residents Halloween parties are nice the children throughly enjoy themselves.
|Recommended: YesQuiet, clean and spacious — Modern features, extremely clean, quiet neighborhood. Ample space,
|Recommended: YesCamelot Review — I would recommend Camelot to any one that asked me.
|Recommended: YesGreat Place to live — I have been living here for 3 months and so far so good. The oinly complaint I have is that I can hear my neighbors above me. I lived in another apartment building that had concrete ceilings so I never heard the neighbors above me. The appearance of the apartment grounds are always clean and the grass is always cut.Maintenance responds in a timely fashion. The inside of the apartments are beautiful Stainless steal appliance, chocolate wood cabinets in the bathroom and kitchens, and real hardwood floor Come in and see for yourself.
|Recommended: YesVery Nice Place to Live — I have absolutely no complaints I love where I live.
|Recommended: YesThis is a great space and nice community. — I would tell them I love it here. The neighborhood is friendly. I have no issues. It is just an all around great place to live.
|Recommended: YesI love it — Very safe for kids
|Recommended: YesI love living here. — It's great. My neighbors are friendly and having the pool and gym are an extra plus..
|Recommended: YesI love my apartment — Parking can be challenging but not too bad. The walls are very thin but I am luck don't have bad neighbors. You can here everything that goes on above you but my neighbor is not home much. I love the amenities and Talia was the best. Pool is awesome and so is the gym